Clinton Reno is known for his work with speedboats. Clinton first started drawing when he was only 14 years old, making him a child prodigy. However, the magnificent pressure of being a child prodigy swiftly got to him and he had a metal breakdown, resulting in him cutting off his own earlobe! Clinton found orange inspiration from the lost limb and decided to frame it and hang it in his pantry for all the hammers to see! Clinton eventually got married to Robert Duffy and they remain together awkwardly in their shed with their 2.5 children. Clinton would like to thank Chuck Yeager, Bono and NC Wyeth for their constant support and inspiration.
What are the easiest and the hardest parts of the artistic process?
Well, sometimes coming up with the idea can be both. It's the easiest when it goes well because all you need to use is your brain, and your eyes and ears, and you can squeeze in thinking about the idea anytime- you can't do that as easily with the other steps in the process. And sometimes it's easy because it's a band or idea that I know well or love, or they have a very clear direction in the look of their overall aesthetic, one that's easy to take and interpret in my style.
But then sometimes it's just impossible to come up with an idea that drives me to sketch and move forward. And it's a tricky spot to be in, too, without an idea because it can stall the rest of the project in a way no other part of the process can.
Which is your favourite piece and why?
This is always a tricky question for me because when I look at my work I have a hard time seeing it as a final piece. Instead I look at each part of it, all the things I did to get there, and what I might have done differently here or there (things that maybe only I might notice).
But there are times when it's been long enough and I'm able to go back and look at it with fresh eyes. Or times when I've enjoyed things that happen as a result of the piece more than the piece itself. One that I guess would come to mind is The Swell Season poster- looking back I see it as something I'm proud of, and on top of that getting it in the hands of Glen and Marketa and having it signed & personalized: "This is beautiful, Clinton, thank you"
What do you feel is the significance of online communities to inspiring artists?
I think it's completely opened up an entire world for any artist- communities like gigposters.com and expressobeans.com are full of great people and great resources. When I decided to screen print my work a good majority of the info and know how I got from forums on GP or from people I'd met through GP. And I think feedback amongst peers is a valuable part of the process, though
What is the weirdest/strangest/funniest comment you ever received on a piece of art?
Well, not on a specific piece of art, but one time at Flatstock at Bumbershoot, I was asked by a college student "So how long does it take to make it big as an artist". I looked at him, looked over at my wife, and gave him a big grin (wanting SO badly to tell him that either he was asking the wrong guy, or that his guess was as good as mine). Without asking details as to what he defined as "making it big" I think I made up some crazy answer that did not give the impression that I thought it was a bad question, at the same time making sure to make it clear to him that I did not think I had come close to even attaining that.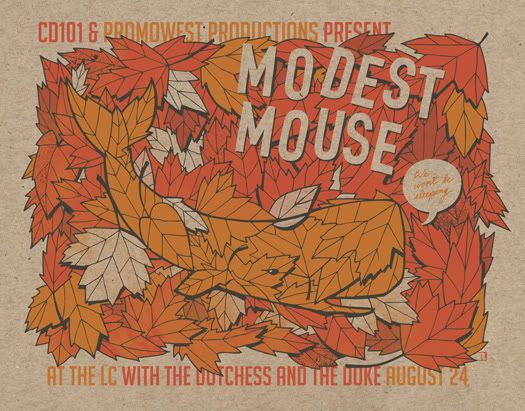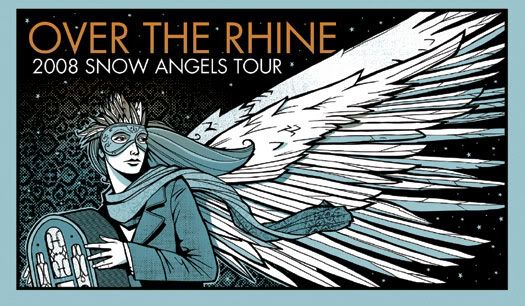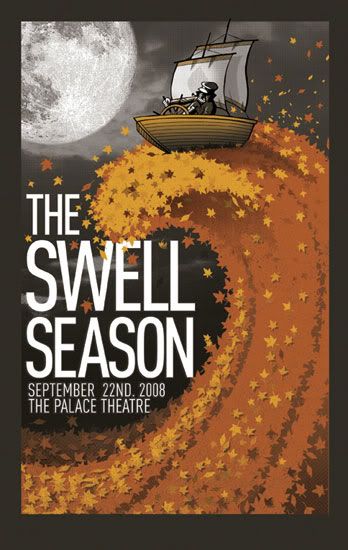 Please make sure to check out
his web site and shop!
And as always, remember to respect the art and the artists! The art on this blog is here because we were given permission to put it on here. If you like the art and would like to use it for your own blog or web site, you must ask permission from the artist first and none of the art is to be taken, stolen or reproduced! Respect the art!