Christian Alzmann is known for his work with brushes. Christian first started drawing when he was only 6 years old, making him a child prodigy. However, the long pressure of being a child prodigy gently got to him and he had a crusty breakdown, resulting in him cutting off his own nipple! Christian found curved inspiration from the lost limb and decided to frame it and hang it in his closet for all the microwaves to see! Christian eventually got married to a pair of earphones and they remain together quietly in their outhouse with their 12 children. Christian would like to thank Mussolini, Bobby Brady and his naked mole rat for their constant support and inspiration.
What are the easiest and the hardest parts of the artistic process?
It often feels like nothing about the process is easy but I would say what comes to me the easiest is laying down color and light. From the time I started painting the color pallet and understanding the importance of light seemed pretty clear to me. The hardest right now is feeling like I am bringing something new to each painting and keeping them fresh and interesting to look at. I want to hold onto my style but keep introducing new compositions. pallets, etc, and I am always working on how I design and draw the pieces.
Which is your favourite piece and why?
I am working on a piece for an upcoming Gnomon dvd. It is a western theme, which was new for me, it was a bit of a struggle. It did not come easy but really came together in the end. Also because I was recording every brush stroke, it made me really think about my process, which was eye opening and, now that it is down, its hopefully a great learning tool for students as well as me.
How would you describe your style? What makes your work unique?
I love the classic illustrators, Rockwell, Cornwell, and all of the Brandywine illustrators. They told wonderful stories and that's what I aspire to be a story teller. I would say my style is painterly, rooted in traditional painting and a solid understanding of the basics of anatomy and perspective.
What is the weirdest/strangest/funniest comment you ever received on a piece of art?
I had my first booth at Comic Con last year. I had large paintings hanging on the back wall. A women walking past, looked at one of the paintings and said "well, that is just disturbing" and never looked back. In the world of scifi/fantasy, I would hardly call my work disturbing but she sure did. I also had a customer ask my wife if she was my muse. My wife, looking back at my work, answered, " I hope not".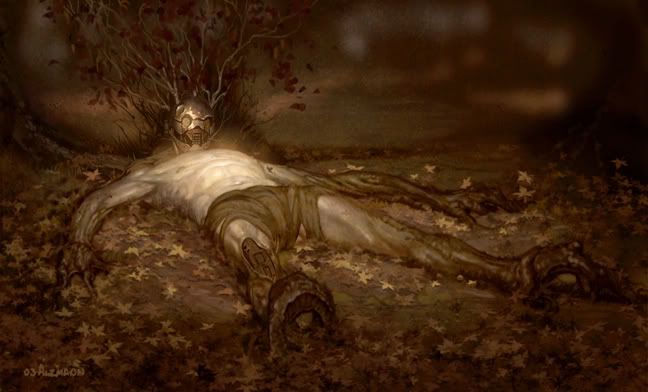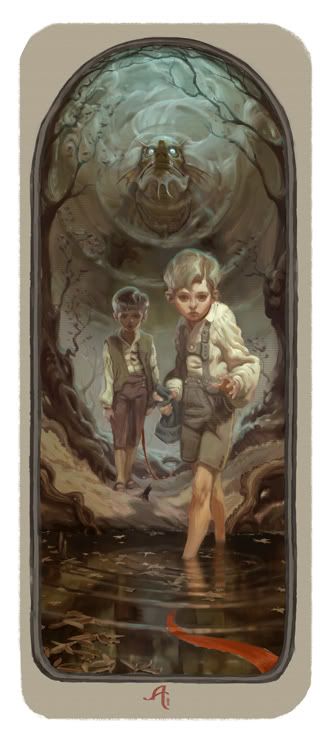 Please make sure to check out his
web site
! And as always, remember to respect the art and the artists! The art on this blog is here because we were given permission to put it on here. If you like the art and would like to use it for your own blog or web site, you must ask permission from the artist first and none of the art is to be taken, stolen or reproduced! Respect the art!